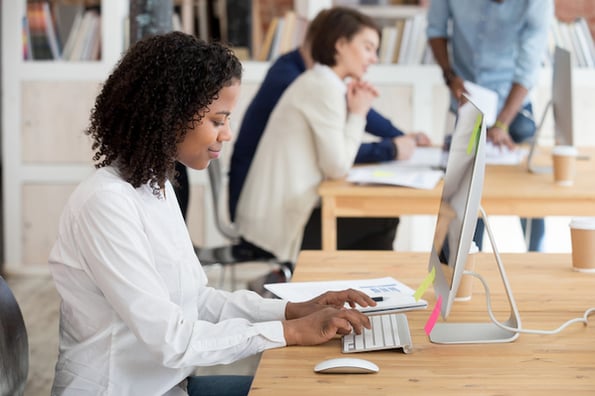 Why You Need Business Email?
If you're trying to build a professional brand for your business, first impressions are important. Email is one of the most common forms of communication with your potential clients. A professional email address creates a sense of trust, especially if it is from a credible website. This will boost your company's potential to attract new customers. Associating the name of your business to your professional email address adds a buzz of interest to potential clients.
Can you just imagine receiving an email from [email protected] instead of [email protected]. Chances are it will remain unopened or ignored.
Your professional email address can be an easy recognition of your company. Customers will also start to remember the name of your business which builds brand awareness and trust.
ANOTHER IMPORTANT REASON
Creditors Might Take Your Email Extension into Consideration
Yes, seriously. While an unbranded email address likely won't completely derail your shot at securing a loan all on it's own, it certainly might make or break a creditor's decision to take you on as a borrower.
One of the biggest mistakes small business owners make is using a free email service provider for their small business communications. A Gmail, Outlook, or Comcast email signifies that you haven't gotten into the nitty gritty branding stuff that makes you seem legitimate.
Creditors will ask for your email on every application you fill out. Any signs that you might not have a solid business plan in place can put a damper on your ability to get the capital you need to grow your business.
Ultimately, there are a lot of factors that go into determining a funding provider's assessment of your ability to repay your small business loan or capital advance. Why not take care of the easy little items that really do make a difference? You can help your business by obtaining a business email account that showcases your website domain. In fact, you probably already have access to free or cheap branded emails if you already own your company's domain name!
SITED SOURCES:
Why a Branded Email Domain is Critical for Your Small Business