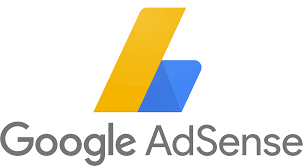 Google Adsense Will Pay You Monthly To Use Your Platform?
Google AdSense pays publishers/website & mobile app owners monthly revenue for the use of your online platform. AdSense works by matching ads to your website or mobile app based on your content and visitors. The ads are created and paid for by advertisers who want to promote their products or services. Since these advertisers pay different prices for different ads, the amount you earn will vary.
So, how does AdSense work? Google AdSense is a simple platform that's designed to be easy for content creators to use to generate ad revenue. Google does all the work in terms of curating, maintaining, and sorting ads, so all you have to do is sign up for AdSense and make ad space available on your website. Your ad space is then put up for auction, and the highest bidder gets those ad placements with the help of AdSense.
If you want to make money from home, Google AdSense can be an excellent way to do that. You can choose what type of content you want to create and focus on that, and AdSense will take care of monetizing that website content for you. You can even use Google AdSense on multiple websites or YouTube channels to maximize your income from all of your content.
As simple as Google AdSense is, there are some things you should know before you make a website and start creating content. You need to have your site approved before you can start monetizing content through AdSense, and your site may be rejected for duplicate content or violations of the AdSense program policies. What WoW to set up your Google Adsense account email us at [email protected]
Info provided by: https://mailchimp.com/resources/what-is-google-adsense/